Get an awesome logo design!
Here, we offer custom logo design
services for all kinds of businesses.
Customers rate Raxlogo 4.94 / 5
Our team is purely passionate to create unique logos to implement your desires significantly, with our skills and confidence.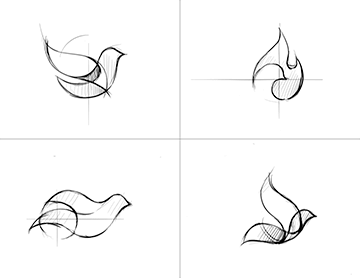 How do I know if your logo design is right for me?
Pretty much everyone can enjoy and appreciate the art of a finely made, custom logo design crafted to the utmost perfection. So, we're here. And indeed, we truly care about the design of your BUSINESS LOGO.
The public response has been enormous.
"We used Raxlogo for one logo design for my motor racing brand and they ticked all of our boxes (1st qtr 2020). We are now working again with them for a logo/brand identifier for our son's business. They are responsive, trustworthy and creative. In this world – they are important ingredients."
Get an outstanding custom logo design for your business.
"A heartwarming professional design will eventually bombard you with colossal amounts of potential customers!"
A new decade is bringing a fast growth in technology and digitalization in several aspects. It is now the perfect timing for refreshing the crucial
Read More »
If you are interested in starting a business, 2021 could be the best time for that. However, starting a business is no joke. You need
Read More »
A logo can take form of almost infinite variety of shapes and personalities – from literal through symbolic, from word-driven to image-driven. They're all a
Read More »
Move on!
Get a new logo design or revamp your current logo.
Represent your brand with an iconic and professional logo design!
Raxlogo team always makes sure to deliver the design as per your requirements.
Frequently Asked Questions (FAQs)
What do I need to get started?
You just need to submit the Creative Brief of the design. It's too simple and takes only a few seconds. Once we get this info, we will start by designing the initial logo concepts.
Can we create a personalized package?
Obviously!
We are very flexible. Start >
What if I am not satisfied with final design?
Is there a money back guarantee?
The dispute will be fairly judged by our experts. You will receive a full refund if we feel the designer has not provided the level of service you paid for.
Do I get rights to the design?
Of course!
Once you select the final design, you will get commercial rights to it.
However, many projects require 3rd party elements (fonts, photos, patterns, etc). It is the client's responsibility to acquire and store safely any 3rd party license from its source. Fonts can't be trademarked but licenses for their use are available.
Is there a way to make my logo design brief confidential?
Your design brief will 100% safely stored in our server. We don't publish or share anything you shared with us.
Also, you can ask anytime to remove your provided information from our server.
The initial concept is a rough idea to present to the buyer for approval before finalizing the design.
What does unlimited revisions mean?
You can request unlimited revisions until you are satisfied. All types of revisions will be treated as new creative requests and will be done within 24 hours – mostly faster.
People are more likely to trust something they're familiar with, so they need to be able to recall your logo easily.
Get the best custom logo design today!